Oral-B Pro 600 Cross Action Electric Rechargeable Toothbrush
Availability:
Out of stock
Product Details
The Oral-B PRO 600 cross-action electric toothbrush provides a clinically proven superior clean versus a regular manual toothbrush. The professionally inspired design of the cross action toothbrush head surrounds each tooth with bristles angled at 16 degrees, and the 3D cleaning action oscillates, rotates, and pulsates to break up and remove up to 100 per cent more plaque than a regular manual toothbrush. An in-handle timer helps you brush for a dentist-recommended 2 minutes. It is brought to you by Oral-B - one of the leading brands used by dentists worldwide. Compatible with the following replacement toothbrush heads: CrossAction, 3D white, sensitive clean, precision clean, floss action, trizone and dual clean.
SKU:PGGIFT400492
Brands: Oral-B
Categories: Oral Care
Reviews What's Inside The Pack?
Contents: One toothbrush handle, charging station with brush head storage and one toothbrush head.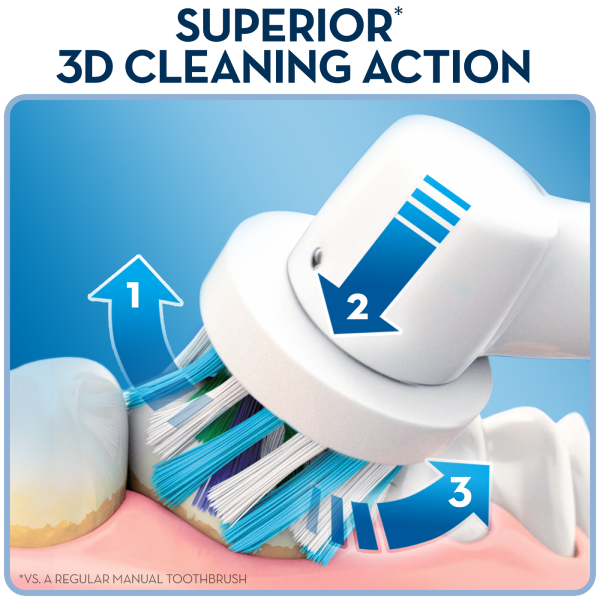 Clinically proven, superior 3D cleaning action oscillates, rotates and pulsates to break up and remove plaque.
The toothbrush comes with two cleaning modes – daily cleaning and gum care cleaning.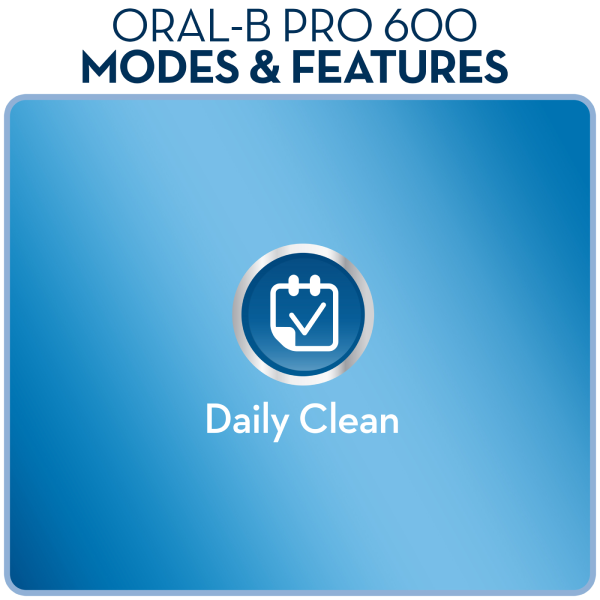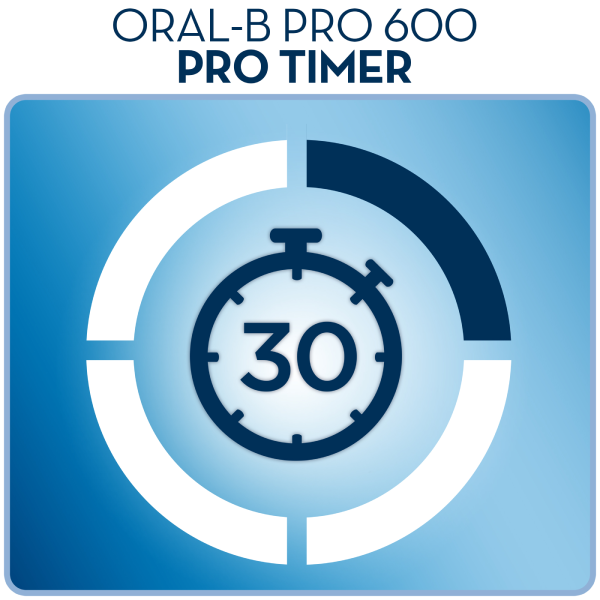 A helpful on-handle timer buzzes every 30 seconds to let you know when it's time to focus on brushing the next quadrant of your mouth. The electric toothbrush also alerts you when you have brushed for the dentist-recommended time of 2 minutes.
The Oral-B Electric Toothbrush sweeps away more plaque, cleans better between teeth and helps you better take care of your gums. All at the push of a button. Oral-B toothbrushes remove up to 100% more plaque compared to a regular manual toothbrush. So switch to an Oral-B and feel the difference.
*Vs a regular manual toothbrush.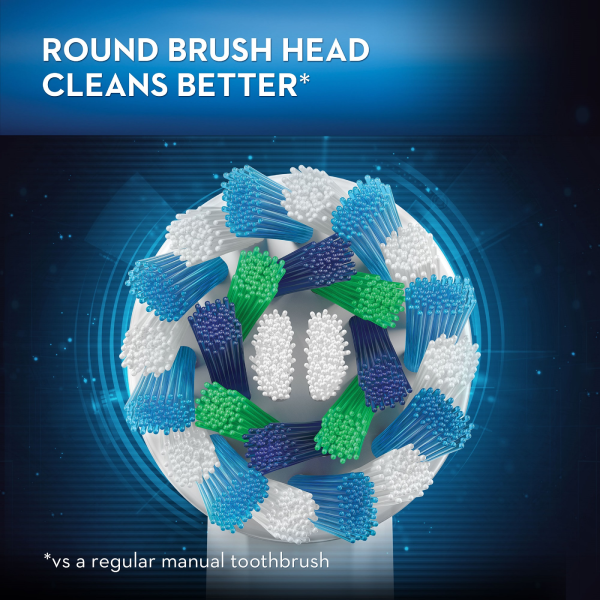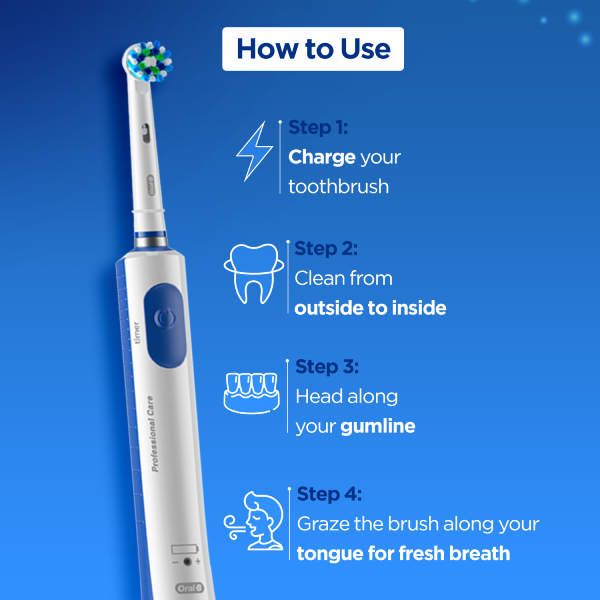 Gently whitens your teeth starting from day 1 by removing surface stains.
X
Preview
Add Name(s)
I Approve the design being shown here even with minor modifications if needed
X
Person Name
X
X
Preview
I Approve the design being shown here even with minor modifications if needed