Women's Grooming Essentials Best Wishes Gift Pack
Availability:
Out of stock
Product Details
P&G brings you a special-edition gift kit filled with what a woman wants -- Pantene, Olay and Gillette Venus, an entire range of beauty essentials! It's a gift designed specifically for her. The gift pack is loaded with Gillette Venus Razor, Pre-Shave Satin Care Gel, Pantene Hair Solutions Combo of Shampoo and Conditioner for those long, smooth and silky tresses and, not to forget, powered by Olay's Anti-Ageing BB Day Skin Cream for that flawless look. This girly gift pack is a popular choice for the women in your life; it's a solid gift for your wife, mom, girlfriend or you fiancé.
SKU:PGGIFT400038
Occasions: Best Wishes
Gift For: Her
Categories: Hair Care
Reviews Ideal For
The woman who is well-turned-out on all occasions.
What's Inside The Pack?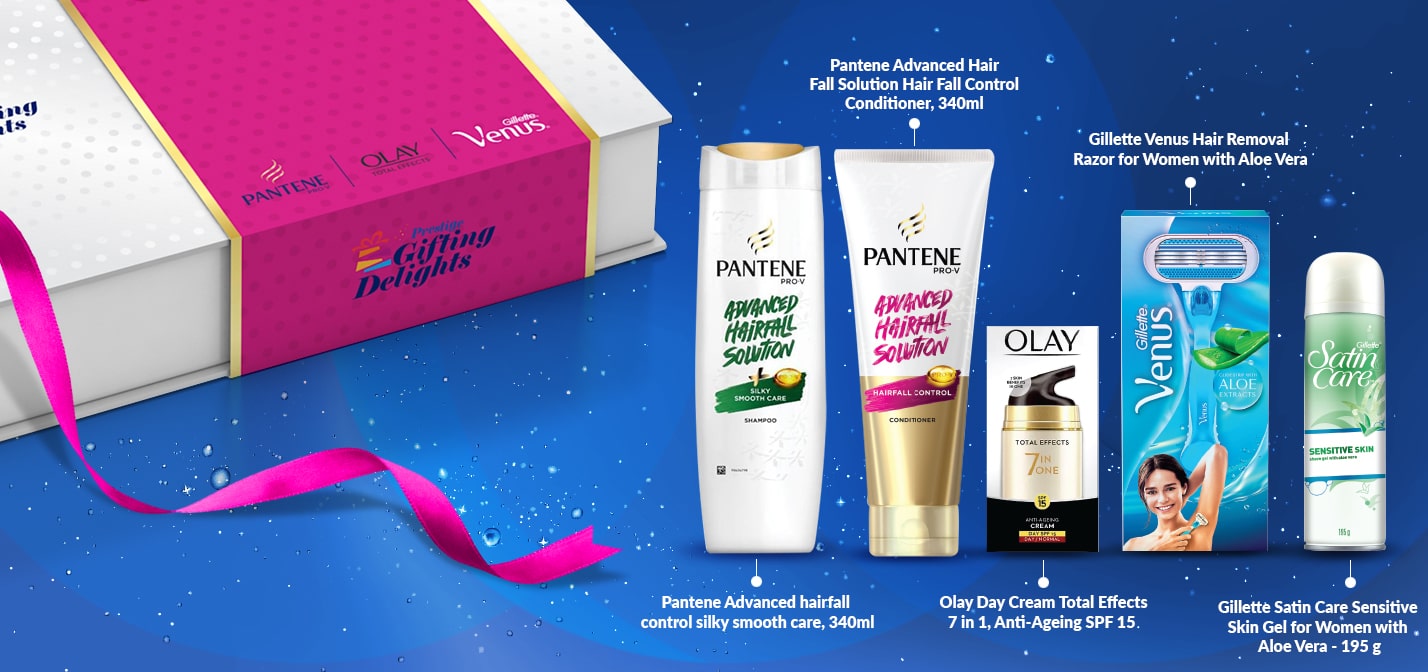 X
Preview
Add Name(s)
I Approve the design being shown here even with minor modifications if needed
X
Person Name
X
Preview
I Approve the design being shown here even with minor modifications if needed