10 Impressive Annual General Meeting Gifting Ideas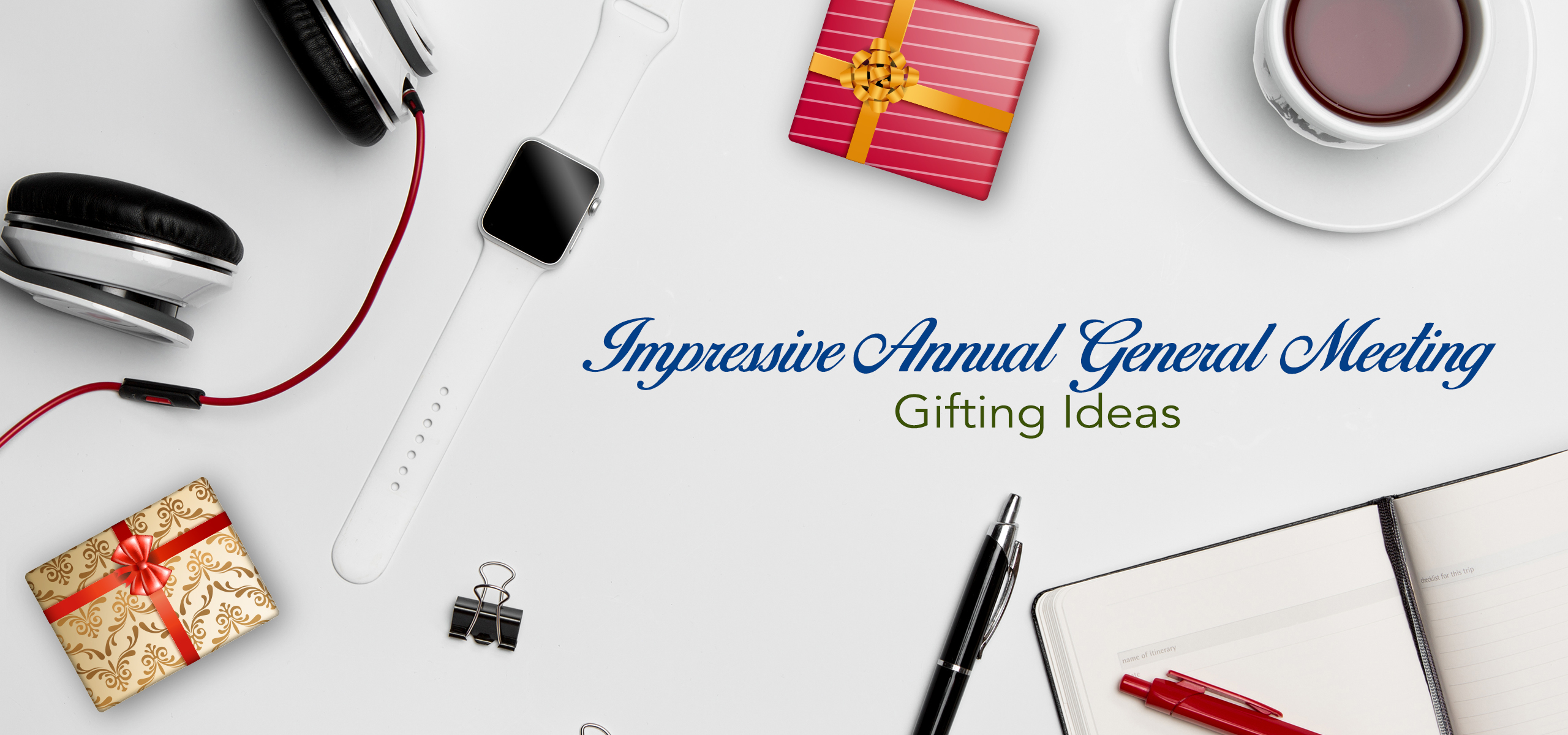 An annual general meeting (AGM) is a yearly gathering of a company's shareholders. It's an important event where businesses present their financial reports and give updates on the previous year's performance and plans. As a shareholder, you might be wondering what you can do to make your AGM stand out. Well, one way to do that is by giving gifts that are both practical and impressive. In this blog post, we'll give you 10 ideas for AGM gifts that will surely impress your fellow shareholders. From tech gadgets to luxury items, there's something on this list for everyone. So read on and start planning your AGM gift today!
Tech Lovers Box
A beautiful gift option for the tech enthusiast in your life is the Tech Lovers Box. Our incredible team of specialists carefully and painstakingly picked the assortment of gifts that are included in the box. We offer a wide variety of apparel, games, and tech accessories.
Coffee Mugs
Coffee cups are a simple, intimate way to express how much you value your staff or customers. Mugs can be used as gifts for family and friends as well as for hosting parties and other events.
Company swag
Company swag is a great way to show your employees and clients that you appreciate their business. It's also a great way to promote your brand and get your name out there. There are tons of great promotional products out there, so finding the right one for your company can be a bit overwhelming. To help you out, we've put together a list of some of the most impressive annual general meeting gifting ideas.Swag bags are always a hit at conferences and events. They're practical and can be used over and over again, which makes them ideal for promoting your brand. Fill them with high-quality items that represent your company well, such as pens, notepads, mugs, water bottles, and T-shirts. If you want to make an impression, consider customizing your swag bags with your company logo or slogan. This will ensure that everyone who receives one will remember your brand long after the event is over. Another great option for conference gifts is branded apparel. T-shirts, hats, and jackets are all popular choices that will keep your company name top of mind every time they're worn. For something a little different, try giving away some fun desk accessories with your company logo on them. Mouse pads, staplers, paperweights, and rulers are all items that people use daily, so they'll appreciate receiving them as gifts.
Desktop items
If you're looking for some impressive annual general meeting gifting ideas, look no further than the desktops category! Here, we've gathered some of the best desktop gift ideas to help make your next AGM a success. For the tech-savvy individuals on your list, consider gifting them a new mouse or keyboard. If they're always on the go, a portable charger or power bank is a great option. For music lovers, consider gifting them a high-quality set of headphones or speakers. And for those who are always jotting down notes, a beautiful journal or planner is sure to be appreciated. Whatever your budget may be, there's a desktop gift idea that'll fit the bill. So don't wait any longer, start browsing through our selection and find the perfect item for your next AGM!
Gift baskets
Gift baskets are a great way to show your appreciation to employees, clients, or vendors. They can be customized to fit any budget and can be filled with a variety of items such as food, wine, flowers, or even company-branded merchandise. For those on a tight budget, a gift basket filled with tasty snacks and drinks is always a hit. For those looking to splurge, a luxury gift basket complete with gourmet food items and high-end wines is sure to impress. And for those wanting to show their support for local businesses, a gift basket filled with products from local vendors is the perfect way to do so. No matter what your budget or gifting needs are, there is sure to be a gift basket that will impress your recipient. So, take a look at some of our favourite picks below and get ready to make someone's day!
Flowers
For those looking for a simple yet elegant gift, flowers are always a good option. You can either send a bouquet or a potted plant, depending on your budget and the preference of the recipient. If you choose to go with a bouquet, make sure to pick one that is appropriate for the occasion – white roses are perfect for more formal events, while brightly-coloured blooms are ideal for more casual gatherings.
Gift Wrapping Ideas
Whether you're looking to make a big impression at your next annual general meeting (AGM) or simply want to show your appreciation for clients and employees, corporate gifting is a great way to show you care. But what are the best AGM gifting ideas? Giving each participant a gift basket full of snacks like chocolates, cookies, tea, coffee, or other sweets is one alternative. A great bottle of wine or champagne can also be included. You can go above and above by including branded items like notepads, or key chains. Another popular AGM gifting idea is to give attendees a voucher for a free massage or spa treatment. This is a great way to help them relax after a long day of meetings and presentations. You can also include a gift certificate for a restaurant or store that they can use on their next business trip. Whatever AGM gifting ideas you choose, be sure to put some thought into it and select items that will be meaningful and useful to your recipients. A little effort goes a long way in showing how much you appreciate their business.
Jackets
When it comes to choosing the perfect corporate gift, jackets should be at the top of your list. Not only are they useful for keeping employees warm during the colder months, but they also make a great impression at company events and meetings. There are a few things to keep in mind when picking out jackets as corporate gifts. First, you'll want to choose a style that is appropriate for your company's image. A sleek, professional-looking jacket will make a good impression at business meetings, while a more casual jacket may be better suited for company picnics or other informal events. Once you've selected the style of jacket you'd like to give as a gift, you'll need to decide on the size. It's important to get this right, as you don't want your employees to be uncomfortable wearing their jackets. If you're not sure what size to get, it's always better to err on the side of caution and go with a larger size. Finally, you'll need to decide on a budget for your jackets. There are many different price points available, so you should be able to find something that fits within your company's budget. With so many great options available, there's no reason not to give jackets as corporate gifts this year!
Tumblr
If you're looking for a gifting option that's both unique and memorable, consider Tumblr. With its vast selection of user-generated content, you're sure to find something that perfectly suits the recipient. Plus, the site makes it easy to find and share GIFs, making it a great option for last-minute gifting.
The Perfect Gift for Every Occasion
A gift is always a good way to express your appreciation to your employee which impacts their positive attitude. Positive attitudes always result in a great workplace, and good employees are a fortune for a business. You should fully appreciate them by giving them the right gift. This prestige gifting delights Kit is perfect for showing your appreciation for a hard-working employee who helps your organization grow. A beautiful and charming gift that will add delight to their lives. A good employee is always an asset to the company's growth.
Also, Worth Checking out the Best prestige gifting delights Kit
Women's Grooming Essentials Corporate Gift Pack.
Men's Grooming Essentials Corporate Gift Pack.